Smart vending machine: retail technology trends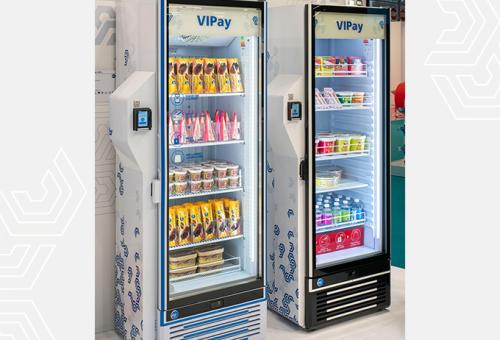 Epta transforms its furnishings into vending machines thanks to VIPay digital technology, innovation which symbolises a digitalisation increasingly present in everyday life. It is also a symbol of constantly evolving automatic distribution (AD) to satisfy the most recent consumer trends.
The history of AD begins in the 1950s, when the only kind of automatic distributor on the market was for coffee. The story continues in the name of technological progress, to reach the vending machines of today.
Modern and cutting-edge solutions characterised by a variegated assortment and a tech approach, which consolidates the connections with the users' devices.
Innovative automatic distributors thanks to VIPay technology
What is the last frontier of this channel? This is where Epta comes into play, with VIPay technology, which transforms the positive temperature plug-ins of the Epta brands into smart vending machines.
Hi-tech cabinets and innovative automatic distributors are also ideal inside coffee shops, stations, airports, universities, health facilities or entertainment venues.
A range of vending machines which perfectly preserves the products and allows to know what product is taken, thanks to a recognition system that uses cameras.
VIPay also allows to make payments simply and quickly by bringing the credit card or badge close to the machine, or via APP.
This is also a strategic tool for Retailers, constantly updated thanks to the possibility of receiving aggregate data related to the sales performance and products preferred by the consumers.
This ensures timely management of the assortment displayed inside the machine.
A solution which is increasingly the protagonist in large-scale retail trade to stimulate impulse buying, but also useful in offices to offer an alternative service in break areas and in canteens.