SHOPPING ONLINE WITH IARP: DEDICATED E-COMMERCE PLATFORM IS BORN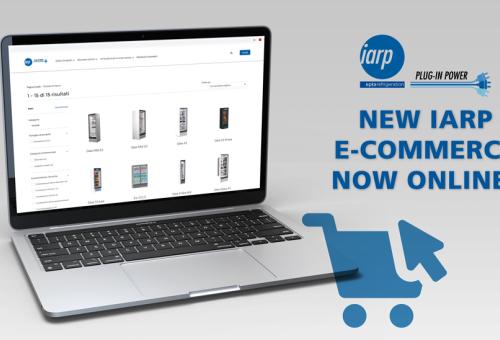 Epta launches the new e-commerce platform of the Iarp brand for the Italian and French market. An important step in the digital strategy of the Group, it stimulates on-line sales and offers players of the Food&Bev and Horeca sector a dedicated site for an engaging shopping experience studied in great detail.
This platform, supported by technological and logistical innovation, boasts user- friendly browsing and real time visibility of stock availability. Iarp customers can therefore enjoy unrivalled access to all the ranges and latest novelties, exclusive services and simplified payments.
The plug-in cabinets are divided by types of product (ice cream and frozen products; beverages and dairy products) and a focus is reserved for equipment dedicated to storage. Alternatively, for a faster and targeted search, you can use the dedicated bar situated in the top part of the page. Plenty of information is available to users, including detailed product specifications, with description, fields of application, images, measurements, energy class, accessories and technical characteristics present in an even more intuitive manner, thanks to the use of icons.
The platform also allows the customisation of cabinets, personalised with graphics proposed by Epta and through the delivery of proprietary graphics, which has always been a distinctive feature of Iarp and its flexibility. The application of quality graphics on sheet metal guarantees an original design and effect to make each piece of furniture unique and enhances the design of the premises.