INNOVATION IN PATISSERIE: IARP PRESENTS GLEE 41 AND GLEE GLASS 41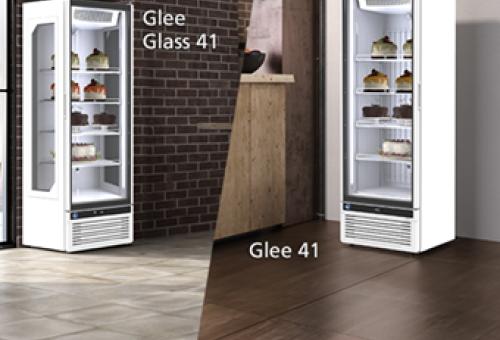 Iarp expands the Cool Emotions line with two new models: Glee 41 and Glee Glass 41, vertical plug-in refrigerated cabinets dedicated to the presentation of fresh pastries. Designed for perfect integration with the style of the surrounding environment, they feature modern design and infinite possibilities of personalisation, in perfect harmony with the family feeling of the line.
Cakes, mignons and sweet creations are enhanced at their best, only through outstanding refrigerated cabinets that highlight their colours and freshness, to satisfy the sight before the palate: for this, Iarp has created Glee 41 and Glee Glass 41. Designed to attract the attention of consumers to the products, they stand out for visibility, thanks to the glass door and, in the Glass version, to the transparent ends, which give the cabinet an extra touch of class.
With a design attentive to the needs of patisseries, Glee 41 and Glee Glass 41 ensure the best display of products, positioned on 15° tiltable shelves and adjustable in height, in favour of a more rational organisation.
Cutting-edge technology and attention to detail are distinctive features of these models, personalisable on the upper frame and, in the case of Glee 41, on the sides with the digital print directly on the sheet metal, which ensures extreme customisation of the plug-ins, for an original and attractive design, in any setting.
Last, but not least, the new models stand out for greater energy efficiency, guaranteed by the choice of the natural refrigerant propane R290 and the LED lighting, as well as for reliability, increased by the maintenance free condenser.