EPTA AND OUT OF HOME: IARP PLUG-INS @BEER&FOOD ATTRACTION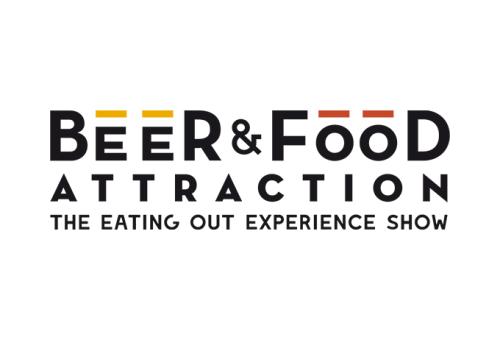 Epta, with the Iarp plug-ins, renews its participation in Beer&Food Attraction (Hall SUD, stand 020), the fair dedicated to the entire Eating Out community in Rimini from 19 to 22 February 2023. A not-to-be-missed event to discover the new styles of consumption to shape the future of the hospitality industry.
An experience to enjoy
Beer&Food Attraction 2023 is preparing to be an edition in great style, to make the most of the Food & Beverage sector, the symbol of socialising par excellence. Pizza, hamburgers, craft beers, drinks and traditional liqueurs, Italian and non-Italian, become real experiences to enjoy, for a public in search of quality and innovation. The four days involve the professionals of the sector, from master brewers to the industrial top players, who present their latest solutions and technologies geared to food service operators.
Iarp plug-in cabinets for Beverage
On a stage that enhances the pleasure of Out of Home, Epta exhibits its selection of Iarp plug-ins. An offer characterised by a modern and chic look, suited to every format of establishment.
Magenta 408 2T and Coral 118 are the vertical refrigerated cabinets designed for wine experts and wine bars. Their design meets technology thanks to the digital control of temperature and humidity, which allows to maintain the quality of each bottle over time.
In addition, for fresh beverages, Iarp presents Bitter 42, Still Slim and Fizz 42. Vertical refrigerated cabinets with high inner loading capacity, also ideal for the presentation of cured meats and dairy products. The furnishings are available in two variations, black & white, to make them unique thanks to the use of stickers.
During the fair, Bitter 42 will be connected to LineON, the digital platform which allows to monitor the operating parameters of the plug-in simply and intuitively from a distance.
Lastly, but not for importance, Counter 50 Glass, the beverage refrigerated cabinet with hinged door, able to merge minimum dimensions and perfect visibility.
Beer&Food Attraction will also be the opportunity to present visitors the new Iarp E-Commerce, for complete visibility of all Iarp refrigerated cabinets, including the most recent novelties. Through the new platform, it is possible to order refrigerated cabinets realised ad hoc, choosing from two options of graphic personalisation: according to the standard aesthetics of Epta, or by directly sending a new proposal which reflects the identity of the establishment, where the cabinets themselves must be installed.